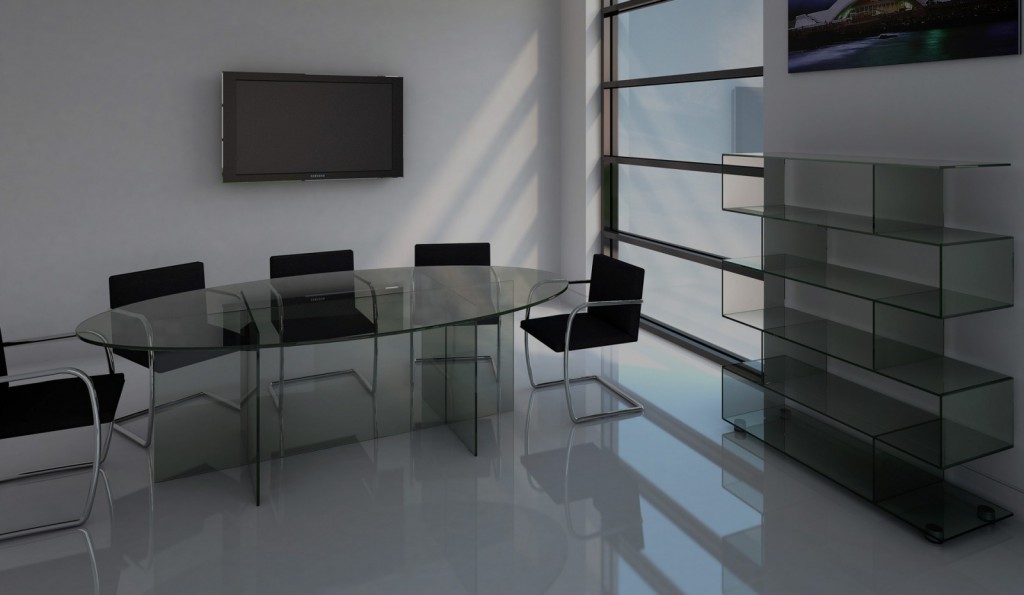 Glass furniture manufacturer
Through many years in the processed glass industry via our sister Company OBG Ltd, we have developed a thorough understanding and fascination of the inherent strengths, and aesthetic charm of all things glass on the many glass installations we have undertaken in offices throughout the country.
A regular and constant stream of enquiries and requests from our existing customers led us to explore the possibilities for manufacturing and supplying  a simple but breathtakingly beautiful range of pure glass office furniture.
In 2004 we were introduced to a revolutionary technique for bonding glass utilising extremely strong crystal clear adhesives, cured with ultra violet light.
The realms of possibilities that this procedure permits inspired us to push the boundaries of what was achievable and develop our unique and truly stunning range of glass furniture.
All our glass furniture is handmade
Every piece of glass furniture from our collection is hand-made in our own workshops in the North West of England.  Using only the finest glass toughened to the relevant British standards, our skilled craftsmen inspect every component and hand-build all our UV-bonded glass furniture to the highest possible manufacturing standards.
To truly appreciate the quality and beauty of the furniture we design and to understand why we are a leading glass furniture manufacturer, we recommend visiting our showroom at our factory in Rochdale.
We look forward to meeting you.